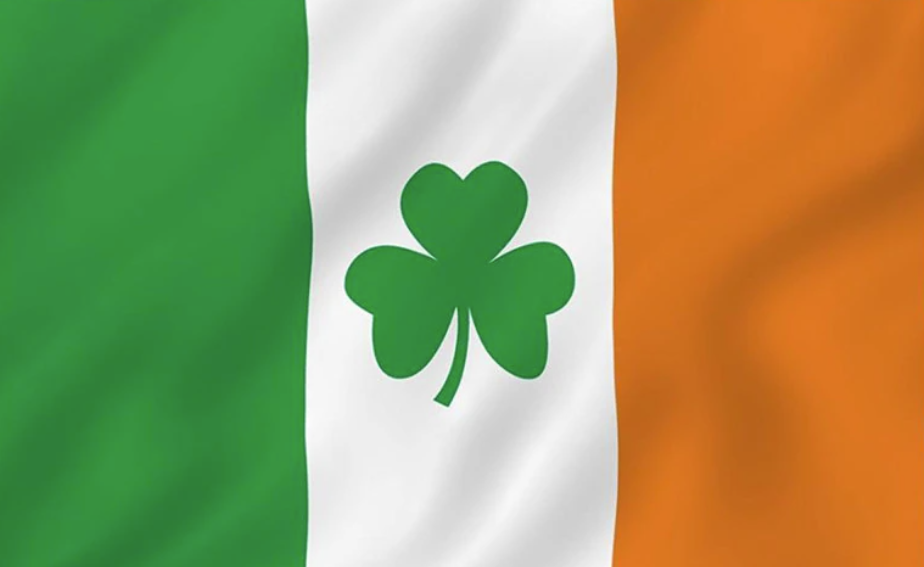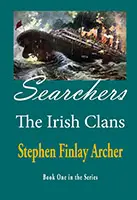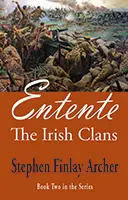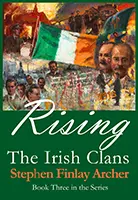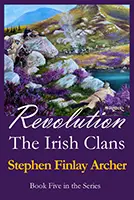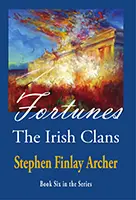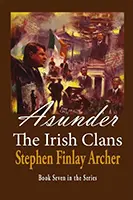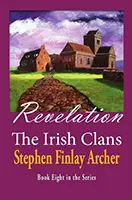 KIRKUS REVIEW 2016
Searchers
From the
"The Irish Clans"

Series, Book One by

Stephen Finlay Archer

This first book in a four-volume series highlights differences in the experiences of Irish natives fleeing their homeland in the early 20th century. . . Archer has created colorful, sympathetic characters, all striving for better lives. He packs this dense volume with pungent details, giving the reader necessary context, and even provides eight pages of history at the volume's end. Despite the abundance of information about the era, the narrative flows smoothly. In this first installment of the series, Archer only hints at the shared history between the O'Donnell and McCarthy clans and the relics that connect them. Frustratingly, he leaves the characters adrift at the book's end (literally, in two cases), with the reader wanting more. But throughout, the author takes what could have been dry genealogical research and skillfully converts it into a layered historical drama.

An engrossing beginning of what promises to be an involving generational saga about Irish immigrants.

For the complete review, click here.


Literary Titan's Silver Award
The Silver Award is bestowed on books that expertly deliver complex characters, intricate worlds, and thought-provoking themes. The ease with which the story is told is a reflection of the author's talent in exercising fluent, powerful, and appropriate language.
Searchers: The Irish Clans
— 2021 by Stephen Finlay Archer
Once I could empathize and connect with the characters the story became truly riveting, and I appreciated the methodical buildup of tension. I felt like Searchers does a fantastic job of setting the stage for the upcoming novels because we get to meet the characters and understand the background of the revolution. My favorite story was the one set up in Ireland, Tadgh and Morgan became my favorite characters and I desperately want to read the next books to find out what happens to them. I enjoyed how the author was able to mix different themes into the story: although he gives many details that surround the revolutionary history of Ireland, he also cares to show the humanity of the characters, giving importance to the family dynamics and showing themes of love and romance, a guiding light through the dark periods that surround every war.
I highly recommend Searchers: The Irish Clans to readers that enjoy dramatic historical fiction novels and to anyone who wants an authentic dive into the history of the Irish revolutionary period.
For the complete review, click here.
Book Review by Mich Martin
Entente: The Irish Clans
Book Two in the Series by Stephen Finlay Archer
Storyline: The mysteries of an ancient Clans pact deepen beneath the horrors of WWI as Irish rebels march toward revolution. Irish rebels strive for Entente with Germany, led by Irish patriot Sir Roger Casement in Germany, to support the Irish Revolution starting with the 1916 Easter Rising. Irish Republican Tadgh McCarthy and his companion Morgan fight for life, love, freedom, and moral truth in the trenches of Belgium. Irish Canadian Collin O'Donnell agonizes over whether his sister Claire is in peril or even still alive in Ireland, while struggling to honor his marriage vows to Kathy in North America
I'm not sure what it is, but something about these books just draws me in and entertains me immensely! I love the historical feel of the book, mixed with the fiction of the story it's such a blurred line of reality and fiction that is so intriguing. This book has been researched and written so well, the story ties together flawlessly and it's so easy to read. The story continues to be action packed with danger, love, war and the whole mystery with the family clans, and the epic cliffhanger leaves you with so many questions that you NEED answered! —Will everything work out in the end? Will she remember who she is? Will they live through their ordeal? Will he find his sister? So many questions! — I need to read the next book ASAP because I need to know what happens to these characters. They're all amazing and you can't help but feel so invested in their lives. I would highly recommend this series. It's amazing.
I rate this book 9/10.
For the complete review, click here.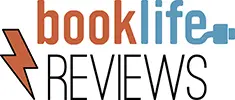 2019 Fiction BookLife Prize Critique, The Irish Clans: Rising: Book Three
(Overall 8.75/10)
Plot: Archer's novel is well plotted throughout. The novel is clearly written, giving the reader an engaging storyline to follow and the great gift of knowledge of a period in Irish history that is not abundant in historical fiction. (9)
Prose/Style: Overall, the prose is well crafted, providing the reader with a mixture of a love story, brutal battles, and the search for a lost sibling. The novel felt authentic and true to the time period. (8)
Originality: Archer's exemplary novel is filled with original details and touches. The characters and subplots give the story extra flair and add even more strength to the novel. (10)
Character Development: The main characters of the novel are well-developed and easy for the reader to connect with. Morgan and Tadgh will have the reader rooting for a happily-ever-after ending, and readers will be rapt while following the adventures of Collin trying to find his long-lost sister. (8)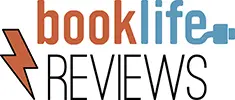 2021 Fiction BookLife Prize Critique, The Irish Clans: McCarthy Gold:
Book Four (Overall 7.75/10)
Plot/Idea: 7 out of 10
Originality: 8 out of 10
Prose: 8 out of 10
Character/Execution: 8 out of 10
Overall: 7.75 out of 10
Assessment:
Plot: In book four of an epic historical series, two clans, the McCarthys and the O'Donnells, are in conflict over treasure and ancient manuscripts. Lots of adventures and trips on foot and by train ensue, all in anticipation of finding deep secrets to the clans' history.
Prose: Archer writes with sound, clear prose. Especially delightful are all the Irish sayings and spellings.
Originality: The author provides an engaging and detailed chronicle that shows uniquely voluminous research into the history of the era.
Character/Execution: The O'Donnell clan is the most prominent in this volume – Collin and his wife, Kathy; his sister, Claire/Morgan; Tadgh, her boyfriend; Peader, and his mother Aunt Biddy; and others. Readers may initially struggle to keep track of the numerous characters, but Archer provides them with satisfying interactions and narrative arcs.
Date Submitted: August 11, 2021

Book Reviews, Book Lover Resources, Advice for Writers and Publishers
Midwest Reviews of The Irish Clans Series by Stephen Finlay Archer — December 2021
"I was pleased to read your fine books and to recommend them to others: I hope your efforts generate many sales for you!" — Diane Donovan, Editor
Searchers: The Irish Clans (Book One)
ISBN 9780990801931
Searchers is the first book in a series of novels about the Irish revolutionary wars between clans. It's especially recommended for historical novel readers who want an in-depth touch of the military, social, cultural, and religious history of Ireland's clans, politics, and Celtic heritage.
It's a fictitious epic that presents the premise of a secret Clans Pact that hides wealth from the British, crafting an engaging series of clashes and scenarios from real-world experiences.
In this opening story, a death in 1915 Ireland fuels the flames of revolution while concurrently, in America, Irish immigrants who remain connected to the Old Country become immersed in the conflict. Three very different characters are drawn into this fray: Claire, an Irish girl who has amnesia after surviving the Torpedo sinking of the Lusitania ocean liner and is renamed Morgan by Tadgh. She has connections to the past that could influence future choices; Tadgh, a rebel sea captain who becomes embroiled in a decision that will lead to his validity as a Clan Chieftain; and Collin, a Canadian husband faced with an impossible choice.
This story operates on many levels as it outlines a search for identity, wealth, redemption, and validity which captures disparate personal transformations.
Irish peoples around the world became embroiled in the revolutionary clashes that emerged between 1915 and 1923. Searchers displays an attention to detail that captures these events as they evolve on more than the home soil of Ireland.
From growing commitments to the cause displayed by Morgan and others to relics, secrets, and emerging political battles with the British, Stephen Finlay Archer crafts a story replete in the special interests, that's both personal and political, centered on and reflected by characters who stand up to each other to support their ideals of the Irish identity.
Dialogue between these characters neatly sum up and outlines many of these dilemmas: "Don't ya be throwing Denis McCarthy's words back at me, Sean," Tadgh protested. "Parnell tried the pen, and the British bastards spoke with forked tongue. Look what's happening to the Home Rule Bill to finally integrate our homeland. These demons are allowing for the buildup of arms for the Ulster Volunteers to stop the bill by force if necessary."
Readers might think they need prior familiarity with Irish history in order to appreciate the evolving scenario in Searchers, but the only prerequisite is an interest in Irish culture and affairs.
Archer takes care of the rest, personalizing the simmering politics of the nation and times by creating a host of characters who display special interests and values. These take on new meaning under the changing, volatile political environment that affects the world.
The result is a fine introduction to the series that successfully crafts a series of encounters and scenarios to set the stage for future stories of each individual and Ireland as a whole. Historical fiction collections and any interested in Irish heritage will welcome the detailed survey introduced in Searchers: The Irish Clans.

Book Reviews, Book Lover Resources, Advice for Writers and Publishers
Midwest Reviews of The Irish Clans Series by Stephen Finlay Archer — December 2021
"I was pleased to read your fine books and to recommend them to others: I hope your efforts generate many sales for you!" — Diane Donovan, Editor
Entente: The Irish Clans (Book Two)
ISBN 9780990801955
The ancient clans' pact and influence that was outlined and developed in Searchers expands in Entente, Book Two of The Irish Clans series.
Here, Irish revolutionaries involve Germany in their cause as World War I emerges, challenging Irish Republican Tadgh McCarthy and his lover Morgan to continue their battle for Irish freedom, albeit under the cloak of a wider-ranging war.
As these events take place, Irish Canadian Collin continues to agonize over his vanished sister Claire's fate and his own failing marriage.
The interplays between politics and personal lives and family clans and world events, that began in Searchers broadens and continues in Entente, where the overlay of war changes everything in a blend of fact and fiction that keeps readers involved not just in politics, but personal lives.
Stephen Finlay Archer's ability to weave history into a gripping, action-packed story line that captures disparate characters' special interests and dilemmas keeps his series absorbing even for readers who may harbor little initial interest in the historical fiction genre.
Morgan and Tadgh's relationship and concerns were introduced in Searchers, but here the two really blossom as world events expand to encompass and challenge their beliefs and objectives.
From blockades and risky confrontations to preparations for a Rising that operate within the confines of bigger conflicts, Archer creates another thoroughly engrossing story that contrasts Irish interests and perspectives with events going on in the rest of the world.
His ability to keep these developments moving swiftly on both a personal and political level makes Entente a powerful story. It builds on its predecessor's events, but also stands nicely alone as it weaves a tale of Irish forces continuing their struggles under the atmosphere and outside conflicts of other nations during World War I.
Readers who like historical fiction infused with the lives of ordinary people turned revolutionaries will find Entente's ability to craft believable characters and scenarios based on historical truth spiced with fictional events makes for riveting reading that, once again, is hard to put down.

Book Reviews, Book Lover Resources, Advice for Writers and Publishers
Rising: The Irish Clans (Book Three)
ISBN 9780998691008
Book 3 of The Irish Clans, Rising, continues the evolving story of Irish rebels Tadgh and Morgan, and Irish Canadian Collin, whose sister is still missing. Here, Tadgh and Morgan participate in the Dublin Easter Rising while Collin makes the decision to leave his wife and newborn son to continue his search for his missing sister in Ireland.
As the Clan continues to look for the Clans Pact treasures and faces many opponents, the tides of war rise. The 1916 era is brought to life by Stephen Finlay Archer's attention to not just historical detail, but interpersonal relationships.
As events move from Canada to Ireland and characters move beyond their comfort zones to tackle new problems and possibilities, readers gain a vivid sense of the times, its influences, and the conundrums faced by all as the world changes:
"This is only the beginning, Sean. You mind me. We will exterminate the British here in Ireland." O'Casey pretended not to hear.
From a battle on the Irish Sea at Dublin, Ireland to terrible situations experienced by those devoted to the Cause in that city, and clues provided in the Clans Pact, readers receive a combination of treasure hunt, evolving social and political challenges, and changing hearts and minds. Each character is charged with operating outside of their experience and expectations, growing from their decisions and world influences alike.
Between dangers on the waters to intrigue on shore, Archer juxtaposes disparate journeys of life and death and brings tension to a riveting new level as each character searches for answers, lives through atrocities, and uncovers answers to their personal and political conundrums.
It's hard to say what is more compelling: the intrigue and plots evolved by rebels Tadgh and Morgan as they struggle to uncover the Clans Pact secrets, or Collin's desperate attempts to find his missing sister against all odds.
Sometimes, the love for one's life and country clash. Sometimes the characters despair of any kind of resolution that will allow them to live in freedom, health, and happiness.
The intrigue and questions keep Rising fast paced as Archer highlights the ideas and actions that lend to an inevitable clash, personalizing Irish and world politics in a manner that will keep even readers without a ground in Irish affairs engrossed and wondering what will happen next.
That's because each character's individual perspective, efforts, and convictions shine in a story replete with action, unexpected twists, and ongoing challenges.

Book Reviews, Book Lover Resources, Advice for Writers and Publishers
McCarthy Gold: The Irish Clans (Book Four)
ISBN 9780998691046
Book 4 of the Irish Clans series takes place after the Easter Uprising chronicled in the third story and follows The Clans' search for the McCarthy gold treasure and the ongoing efforts of Collins to find his sister.
Containing more of a treasure hunt atmosphere than the previous books, McCarthy Gold will engage readers with a different tone and flavor that retains the historical backdrop while moving into puzzles and problem-solving scenarios to intrigue those interested in hidden treasures and suspense.
Each character continues to develop as new dilemmas affect their choices. Will Collin permanently abandon his wife and their newborn child in Canada to pursue the truth about his sister's whereabouts? Can Tadgh and Morgan keep their activities secret from the Protestant Times and other forces like rogue policeman Boyle that would interfere with their mission?
From the historical religious significance of the O'Donnell Clan to Boyle's hunt for treasures (now likely in possession of the McCarthy Clans Pact), Stephen Finlay Archer provides a story that entwines politics, passion, and intrigue with an edict to fulfill forefathers' noble plans: "We are the generation chosen by God and destiny to recover the treasures of our Clans so that they can be used to fuel our glorious revolution."
Once again, history and mystery entwine with cultural revelations that probe the foundations of social and historical change in Ireland.
Because the Clans and their stories and books are interwoven and build upon a foundation established in Book 1, it's highly recommended that readers adopt a sequential pursuit of this series. The rich development of characters, perspectives, and missions of transformation and discovery could not be gained from reading just one of these books, while the progressive action and adventures that build upon one another to further the story are nicely constructed.
McCarthy Gold introduces new considerations about the effects of heritage, wealth, and the attitudes of traitors and believers on events that unfold here.
Its development further intrigue and suspense keeps the action vivid as the historical backdrop expands, making for a fine series addition that continues to grow its characters and purposes against a historically accurate, rich backdrop of action.
All these books should be standard acquisitions for any library interested in Irish history and culture.

Book Reviews, Book Lover Resources, Advice for Writers and Publishers
Revolution: The Irish Clans (Book Five)
ISBN 9781952314001
While it may seem that revolution already fuels the atmosphere in the first four books in the Irish Clans series, Book 5 takes a closer look at the unfolding events that opened the series in 1915 and moves towards a civil war in 1922–1923.
Once again, the lasting legacy and rekindled growth of the McCarthy and O'Donnell Clans add fuel to the fire of anti-British forces and internal debates that threaten to tear Ireland apart.
Hidden treasure and new possibilities again play a major role in the uprising as individuals pursue both personal goals and wider-ranging ideals. But the heart of Revolution lies in its ability to depict connections between historical events, the 1900s challenges that affect Morgan and Tadgh's lives, and the forces that bring them to the brink of drowning.
From puzzles and their connections to quaffing drinks in pubs that foster the plans and rudiments of war, Morgan and Tadgh navigate an increasingly dangerous atmosphere that's on the brink of exploding. Readers are introduced to Irish culture and sentiments in a manner that brings these times and perspectives to life.
As Archer builds his series, it's evident that its foundation of solid historical facts (reviewed in the back of each book, to provide history buffs with detailed information) lends to the evolving story.
It's easy to absorb medieval Irish history, myths, and culture when these elements are presented through the eyes, hearts, and experiences of memorable characters whose individual concerns and pursuits become embroiled in Irish politics.
Revolution both enhances the series and, once again, concludes in a cliffhanger designed to set the stage for the next addition to the series.
Archer's ability to build intrigue, incorporate a secret pact and treasure hunt into Ireland's evolving struggles, and present all events through the eyes of characters who each hold personal strengths and ambitions creates a story that is engrossing, hard to put down, and another strong compliment to the series as a whole.
Collections strong in historical fiction, treasure hunt intrigue, and Irish culture and history will find each book in this series a sterling example of the ability of historical fiction to educate in a lively, compelling manner.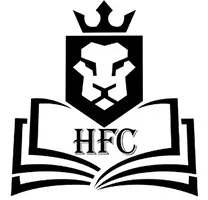 Historical Fiction Company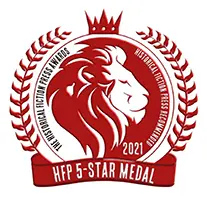 Editorial Review of Revolution: The Irish Clans, Book Five
Book by Stephen Finlay Archer Book. Release in December 2021
'He counseled Michael Collins to act as if the Republic was a fact. He would often say, "We defeat the British by ignoring them. As the American John Adams once said, 'Revolution starts in the hearts and the minds of the people.'"
This immersive and jam-packed story begins with the Irish revolution in 1915 and extends to the civil war ending in 1922 to 1923. To say this is epic is putting it mildly, and to just simply note that there are mythological elements which bind the past and the present would not do the book justice.
The author brings to the reader an incredible history of the McCarthy and O'Donnell Clans, and while history tells of their defeat in ancient times, they are by no means extinct. Linked by blood and a medieval pact across the ocean, Ireland and America, the lives of the characters entwine in a quest to support the revolution headed by none other than the infamous Michael Collins. While one part of the family, Collin, and Kathy O'Donnell, seek to begin a new life, settling in a home and raising children, in Toronto Canada, another part of the same family, Tadgh and Morgan McCarthy, fight on the front lines to bring freedom to Ireland, fighting alongside Michael and a host of other revolutionaries.
The connection begins with the Black Tom explosion near Ellis Island which damages the Statue of Liberty, a fireball which nearly kills Collin and Kathy… and links Germany to the Irish Clan na Gael who is trying to use the German war to their advantage… that is, to find a way to export guns from America to Ireland for their cause while hiding the shipment under pretense that the guns are going to Britain for the war effort. Enter Tadgh McCarthy.
Tadgh uses his contacts in America while staying with his wife's brother, Collin, to put the deal in motion. All is set and all goes well… at least for a time. Without giving away any spoilers, the author does a remarkable job in revealing the actual history of the time period, the passion and the patriotism fueled in the fiery hearts of Ireland's Gaelic heritage… not just during WWI but tracing the roots into the far past where religious myths and divine intervention, where 'luck' plays a role in unearthing a vast Clan treasure, one which funds the revolution.
In one quote from the author, he states that 'readers who are interested in Ireland's struggles for freedom and its storied but often mystical history will enjoy The Irish Clans series. Readers who enjoyed The Da Vinci Code, National Treasure, or Outlander will be enthralled by my stories.' I have to concur with his statement, for the essence of all three of those books resonates in just this one book alone, and now I am intrigued to start with book one and read them all.
At the heart of the story is real people who simply want a better life for themselves and their families, and Mr. Archer does a remarkable job at offering us well-rounded, passionate characters in extraordinary circumstances. This book is alive with action and lush detail, giving the reader an Irish history lesson wrapped in an intense and captivating story.
This is drama to the ultimate level. It has it all – history, adventure, intrigue, war, passion, love, escape, betrayal, sorrow, pain – all the elements which connect us all as humans. This engrossing book is a voice speaking from the past and linking history to the possibilities of myths and the promises of the future.
I began this review with the poignant quote stated to Michael Collins, the quote by John Adams of revolution beginning in the hearts and minds of the people. This vibrant story captures this in every detail – the lengths a person, a country, will go to find freedom from oppression. Every society has its story of freedom. This is Ireland's story, and the implications echo across generations and across oceans. 'Man's inhumanity to man' screams loud in this book, the sacrifice, the blood, the bravery, and desperation for justice.
From a reader's standpoint, the prose was easy to follow, and very engaging, providing just enough history to infuse knowledge while not diverting from the storyline. Mr. Archer is quite the original storyteller, taking elements from all the aforementioned books and crafting a well-told story; however, my one side point is that about halfway through, I felt I was reading two different books. When the storyline veered from Bloody Sunday to the search for the ancient lost medieval treasure, I felt as if I switched books… not so much in engagement and interest (as the story still intrigues) but just in the flow. I understood why the switch, I was always immersed in the story and the development of what happens to the characters and their fight for freedom.
Some of my favorite passages from the book:
The side trip taken by Collin O'Donnell to Independence Hall in Philadelphia when he sees the Liberty Bell — "The impact of liberty, the concept of freedom, resonated. There was damage, that crack, but he took comfort in the fact that history on the side of righteousness had prevailed. Perhaps this would be a model for Ireland."
The brutality and oppression experienced by the revolutionaries — "The IRA had just killed three soldiers in Dublin, the first such deaths in that city since the battles in the Easter Rising. As a result, Churchill authorized the Black and Tans to begin burning towns and killing civilians. This reminded Griffiths of the slash and burn tactics employed by Cromwell's monsters during the Confederate wars of the sixteen hundreds. Something drastic had to be done."
"God in heaven, this is a tragic day for Ireland." — the presentation of Bloody Sunday is heartbreaking. Michael Collins 'disappears like a ghost into the fog' after Tadgh and Morgan survive the episode at the stadium, and Tadgh vows to him to find a way to continue to help the cause. Thus, he and his wife, Morgan, delve further into their family history in search of the treasure and secrets hidden in the Book of Ballymote.
I am left on the edge of what is to come, and I look forward to continuing the saga with Tadgh and Morgan McCarthy.
Revolution: The Irish Clans, Book Five is awarded five stars by The Historical Fiction Company