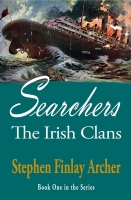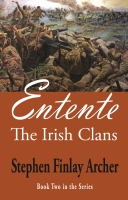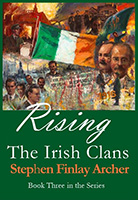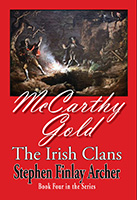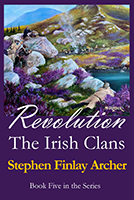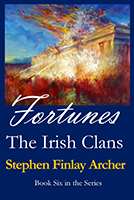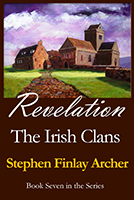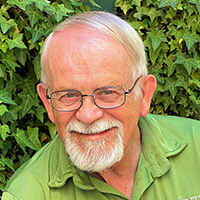 Irish to the Core Weekly Blog 8 – Origins of the Irish Republican Brotherhood
The Irish Republican Brotherhood (IRB) was a secret, oath-bound fraternal Irish organization that was established in 1858 after the Great Hunger to free Ireland from the tyrannical control of Britain. It was the successor to movements like the United Irishmen of the 1790s led by Wolfe Tone and the Young Irelanders of the 1840s who opposed O'Connell with the short-lived, abortive Famine Rebellion of 1848.
This IRB was to become the driving force in Ireland behind the Irish Easter Rising in 1916, which would finally kindle the Irish Revolution against Britain.
After the 1848 rebellion, two of the Young Irelander rebels, James Stephens and John O'Mahony fled to France. Undeterred in their mission to free Ireland, they studied conspiracy methods and plotted their next move.
O'Mahony travelled to the United States in 1853 and founded the Emmet Monument Association chartered to support the expulsion of Britain from Ireland by force. This evolved into the Fenian Brotherhood in 1858 (a forerunner of the later Clan na Gael). The name Fenian came from Fianna, the legendary Gaelic band of Irish warriors. Stephens returned to Ireland and after contacting many of the supporters of the earlier rebellion, he established the IRB on St. Patrick's Day 1858.
The Fenian principles were,
1. Ireland has a natural right to independence
2. this right can be won only by an armed revolution
The oath taken by all members of the IRB, as altered to emphasize the military nature of this organization was,
     "In the presence of God, I, …, do solemnly swear that I will do my utmost to establish the independence of Ireland, and that I will bear true allegiance to the Supreme Council of the Irish Republican Brotherhood and the Government of the Irish Republic and implicitly obey the constitution of the Irish Republican Brotherhood and all my superior officers and that I will preserve inviolable the secrets of the organization."
Thus the bond was formed across the Atlantic Ocean, the funding and international organizing brotherhood in America and the implementing brotherhood in Ireland.
Jeremiah O'Donovan Rossa, a revolutionary destined to become posthumously the spark that finally lit the flame of the 1916 Easter Rising had survived his upbringing during the Great Hunger in hard-hit West Cork. Angered by that imposed tragedy, he had established the Phoenix National and Literary Society in Skibbereen in 1856, dedicated to "the liberation of Ireland by force of arms". In 1863, after being jailed and released, he became the business manager for James Stephens' newspaper The Irish People. Although this revolutionary periodical was suppressed in 1865 and O'Donovan jailed for treason felony, the forces of his society members had joined with the IRB and strengthened its ranks.
The IRB slogan Erínn go Brách (IRELAND FOREVER) became the clarion call of the IRB, this pivotal secret organization.