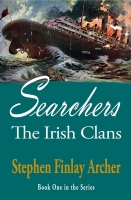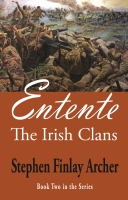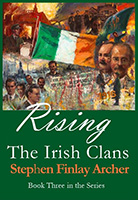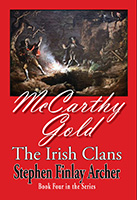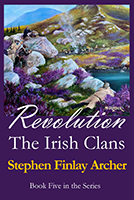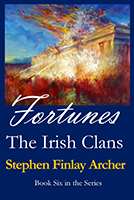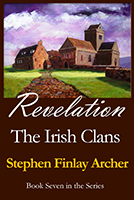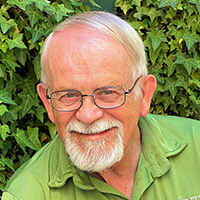 Joseph McGarrity, the Philly Clan na Gael – Irish to the Core Weekly Blog 18
Like Devoy and Rossa, Joseph McGarrity was born and raised in poverty in Ireland. His father taught him about the Fenians and the possibility of Home Rule. The difference is that he was from County Tyrone in what would become Northern Ireland and he was a generation younger, being born in 1873.
As a young man of 18, Joseph was headstrong and resourceful. He needed to escape the tyranny in Ireland to become successful in order to fight for its freedom. Disguised as a drover he boarded a cattle boat in Dublin bound for Liverpool, then used a trans-Atlantic ticket belonging to another passenger to get to America.  Instead of settling in New York like the other Clan na Gael leaders, he found his roots in Philadelphia where we he started a successful liquor business.
He joined the Clan na Gael in 1893 at a time when it was divided over Rossa's Fenian dynamite campaign, both within the American organization and with its sister IRB group in Ireland.   Although his head for his own business was somewhat questionable given his repeated failures due to an embezzling partner, his organizational and political skills were excellent. Committed to "the complete independence of the Irish people and the establishment of an Irish Republic", Joseph was instrumental, along with Devoy in reunifying the Clan na Gael and building up its financial worth through support by prominent Irish Americans.  
Perhaps because of his Catholic upbringing in punitive Protestant Ulster, Joseph had a strong belief in liberation of all of Ireland.
Several of the important IRB leaders visited McGarrity in Philadelphia, looking for support before and after the Easter Rising of 1916. One such member, Roger Casement had a plan to forge an alliance between Ireland and Germany to supply arms and men for the Irish revolution. Joseph championed this venture despite the skepticism of clan leader John Devoy.  
McGarrity had sympathy for other nations under the thumb of Britain.  Before the USA joined WWI in 1917 he organized a clandestine arms shipment for India during the Hindu-German Conspiracy aboard the Annie Larsen in conjunction with Germany's American ambassador  Joann von Bernstorff. Unfortunately the ship was seized in Grays Harbor, Washington by the USA Coast Guard, foiling the plot.
McGarrity sponsored several Irish Race Conventions while founding and running the newspaper The Irish Press from 1918 to 1922in Philadelphia during the Irish War of Independence and subsequent Civil War.
Joseph allied himself with fellow American and new Republican political leader Eamon de Valera and organized his American tour when the latter came to the United States seeking financial aid for the Cause in 1919. Both men felt strongly that all of Ireland should be freed of British control. This was in opposition to the New York Clan na Gael leadership who sided with Michael Collins at the end of the War of Independence in 1921 in favor of the Anglo-Irish Treaty separating British Northern Ireland from the new Independent Southern Ireland Republic.
This opened a split both in Ireland and in the Clan in America that resulted in the Irish Civil War of 1922 – 1923. This in-fighting angered Irish American donors and funding started to dry up.  Although the pro-treaty faction, the only solution that Britain could accept, won the civil war, Devoy in New York, now aged lost control of the Clan na Gael to the Philadelphia Branch led by McGarrity.
Joseph believed in liberating all of Ireland by physical force to the end of his life. In 1939, he was reported to have met with Hermann Goring in Berlin to ask for German support for the IRA. This was reminiscent of the Easter Rising entente during WWI, but the Kathleen Plan for Germany to invade Northern Ireland drawn up in 1940 and sanctioned by Stephen Hayes, Acting IRA Chief of Staff was once again discovered by British agents and thwarted.
Joseph McGarrity died in 1940 never having achieved freedom for all of Ireland, yet a pivotal leader of the movement for Irish Independence.
Stephen's novel series "The Irish Clans" can be purchased at https://amzn.to/3gQNbWi