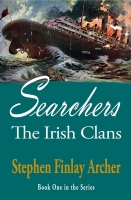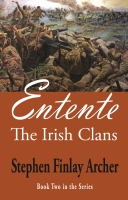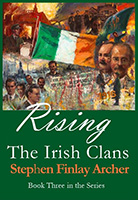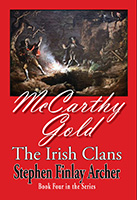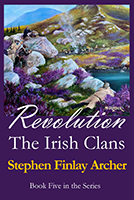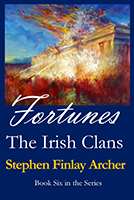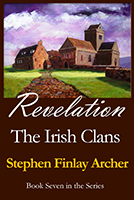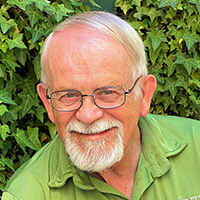 "No Irish Need Apply" Irish to the Core Weekly Blog 14
Last week I wrote about the migration of Irish men, women, and children to North America in the 1840 – 1860s due to the Great Hunger in Ireland where I mentioned that they were not treated very well in New York City.
There is a history of derogatory thinking and writing about the Irish starting with the Greek philosopher Strabo who lived around the time of Christ. He wrote "the inhabitants (of Eire) are more savage than the Britons, since they are man eaters . . and openly have intercourse with their mothers and sisters."
In 1155, Pope Adrian IV gave Britain's Henry II permission to conquer Ireland calling the Irish "a rude and barbarous nation."
In 1185 after the Norman invasion, Gerald of Wales accompanying King John wrote, "Dedicated only to leisure and laziness, this is truly a barbarous people. They depend on animals for their livelihood and they live like animals."
Balance this with the fact that the monasteries of Ireland, notably Ardfert near Tralee, unaffected by the onslaught of the Goths, Visigoths and Huns that plunged Europe into the Dark Ages causing loss of the arts, literacy, and scientific knowledge of the Roman civilization, became remaining institutions of advanced learning drawing students from all of Europe throughout medieval times.  
The renowned English poet Edmund Spenser wrote in 1596. "Great force must be the instrument but famine must be the means, for till Ireland be famished it cannot be subdued . . ."
How prophetic! Two hundred and fifty years later the British overlords at the time of the potato famine did just that. As I've mentioned, a million mostly Catholic Irish men, women, and children died and another million emigrated to North America, many of them starving and perilously ill.
Two hundred and fifty thousand Protestant Scots Irish had emigrated from Ulster a hundred years earlier in the 1700s to avoid religious persecution to Boston, New York, and Philadelphia. Many of them then followed the Great Philadelphia Wagon Road to North and South Carolina and became prosperous.
When the rural Catholic Irish arrived, having been treated like vermin to be exterminated by the British, they were willing to work hard on the most menial but essential jobs, and for less pay. During the period leading up to the American Civil War the Irish were forty percent of all immigrants into the USA. They were poor, generally uneducated, and mostly forced to stay in their debarkation cities in squalid shacks in shanty towns. The Scots Irish who had become a respected group resented this and treated their countrymen and women with distain. Other nationalities also didn't like having the Irish become more hard-working than themselves.
As a result many businesses like store clerks, bartenders, farm workers, house painters, hog butchers, bookkeepers, lumber yard workers, upholsterers, bakers, among others posted "Irish need not apply" signs and had hiring policies that precluded Catholic Irish workers from the 1840s to 1880s. These notices were researched by an 8th grade student, Rebecca Fried in 2015 in response to an accredited historian Richard Jensen's claim that anti-Irish job discrimination was not a significant factor in the USA.
In 1862 Ms. Kathleen O'Neil wrote the now-famous song "No Irish Need Apply". https://bit.ly/3hVoU2B
An engrossing movie depicting this phase of Irish habitation in America is "Far and Away" with Tom Cruise and Nicole Kidman.
Stephen's novel series "The Irish Clans" can be purchased at https://amzn.to/3gQNbWi