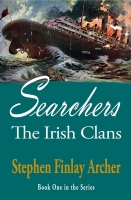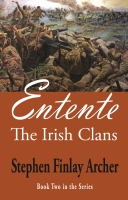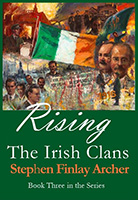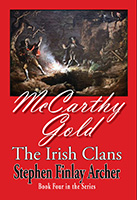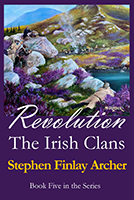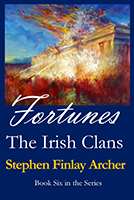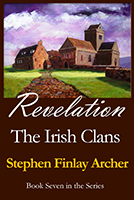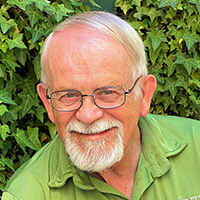 Press Release – Irish to the Core: Book 5, Revolution
PRESS RELEASE
FOR IMMEDIATE RELEASE
Agency Contact: Sherry Frazier
Frazier Public Relations
(703-431-7895)
SherryFrazierPR@aol.com
Irish Historical Fiction Author Stephen Finlay Archer Launches The Irish Clans: Book Five, Revolution, in the complex novel series of Irish revolutionary events from 1915 to 1923
Angels Camp, CA. August 15, 2021. When an Irish American rocket scientist turns historic novelist, Irish history comes front and center. Author Stephen Finlay Archer has launched The Irish Clans: Book 5, Revolution, part of a complex novel series The Irish Clans of Irish revolutionary events starting in 1915 and ending with a civil war in 1922–1923.
The Irish Clans is an epic story immersed in the tumultuous Irish revolutionary wars. The once mighty McCarthy and O'Donnell Clans, overthrown in ancient times, are not extinct. They are linked on two continents by a medieval pact entwining military history and religious mythology. Divine intervention plays a pivotal role in unearthing the secrets of the Clans' treasure and heroic exploits. The patriotism and passion of Celtic heritage lies at the heart of this intriguing story.
"In The Irish Clans: Book 5, Revolution, the Clans implement a plan to utilize the McCarthy gold for the coming revolution before rebel forces begin hostilities," said series author Stephen Finlay Archer. "There were many heroic struggles for freedom by Irish patriots to immerse my characters in, and the amazing interconnections amongst various historical relics and artifacts of the Gaelic civilization related to these two great clans provide a tantalizing and mysterious trail for the treasure hunts. I believe these factors are why my story is so fascinating."
He further states, "Readers who are interested in Ireland's struggle for freedom and its storied but often mystical history will enjoy The Irish Clans series. Readers who enjoyed da Vinci Code, National Treasure or Outlander will be enthralled by my stories."
The Irish Clans: Book Five, Revolution ISBN: 978-1-952314-00-1 will be released December 2021. The paperback version of the book will sell for $14.95.
Stephen's website: StephenFinlayArcher.com, LinkedIn (Stephen Finlay Archer), and Twitter @StephenFinlayArcher. Archer's blog Irish to the Core is posted every Wednesday.
Previously published novels in The Irish Clans series include Book One, Searchers ISBN:978-0990801948 , Book Two, Entente ISBN: 978-0990801955, Book Three, Rising ISBN: 978-0998691008, and Book Four, McCarthy Gold ISBN: 978-0998691046.
BLURBS:
"Archer has created colorful, sympathetic characters, all striving for better lives. He packs this dense volume with pungent details, giving the reader necessary context…he leaves the characters adrift at the book's end, with the reader wanting more. But throughout, the author takes what could have been dry genealogical research and skillfully converts it into a layered historical drama. An engrossing beginning of what promises to be an involving generational saga about Irish immigrants." Kirkus Reviews for The Irish Clans: Book One, Searchers.
"…One of the most meticulous writers of historic fiction on the Emerald Isle isn't based in Dublin, but rather in the California Gold Country…Given that 39 million people in the U. S. have Irish roots, Archer's Clan series offers a welcome doorway for anyone to start imagining that chaotic and tragic Irish past so unbreakably tied to the American experience." Scott Thomas Anderson, Sierra Lodestar
"…Archer saw a moment in time he thinks also encapsulates the best of American character: bravery in the face of oppression; blood-soaked sacrifice for high principles; the power of persuasive writing when it's aimed at finding justice. "I thought if I wrote about those ideals and added an interesting story, maybe it would get some readers thinking about our own society, and where it's headed today, Archer said." Sacramento News and Review
2019 Fiction BookLife Prize Critique, The Irish Clans: Book Three, Rising.
(Overall, 8.75/10)
"Plot: Archer's novel is well plotted throughout. The novel is clearly written, giving the reader an engaging storyline to follow and the great gift of knowledge of a period in Irish history that is not abundant in historical fiction. (9)
Prose/Style: Overall, the prose is well crafted, providing the reader with a mixture of a love story, brutal battles, and the search for a lost sibling. The novel felt authentic and true to the time period. (8)
Originality: Archer's exemplary novel is filled with original details and touches. The characters and subplots give the story extra flair and add even more strength to the novel. (10)
Character Development: The main characters of the novel are well-developed and easy for the reader to connect with. Morgan and Tadgh will have the reader rooting for a happily-ever-after ending, and readers will be rapt while following the adventures of Collin trying to find his long-lost sister. (8)"
"Archer combines just the right amount of history, intrigue, mystery, romance and violence to pique your interest page after page. " Amazon Reader
"Woven into the mystery are the Clansmen, with foresight to insure the future of their country. Brave and believable characters…" Amazon Reader
"The story continues to be action packed with danger, love, war and the whole mystery with the family clans." Amazon Reader
About Stephen Finlay Archer
Stephen Finlay Archer writes Irish historical fiction illuminating Ireland's heroic, challenging and mystical past. His latest series, The Irish Clans covers the Irish revolutionary period from 1915 to 1923. This Irish family saga full of swashbuckling characters and page-turning action tells the true story of Ireland's conflict with England. It is also a personal portrayal since the fictitious story involves his own ancestral family as they are drawn into the conflict of their Irish homeland, and his birthplace of Toronto, Canada.
Archer lives in Northern California with his wife Kathy. He is a member of Writers Unlimited in California Goldrush Country and the North American and Irish branches of the Historical Novel Society. Before his retirement, he was a 'rocket scientist,' managing large-scale delivery-in orbit, satellite systems for the U.S. Navy and NASA/NOAA. His weekly blog Irish to the Core is posted on Wednesdays and may be found at StephenFinlayArcher.com/blog and his books are available on Amazon.com, link: https://bit.ly/3qaZixw.
Stephen Finlay Archer may be reached at: