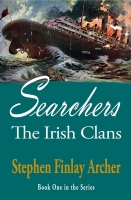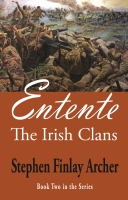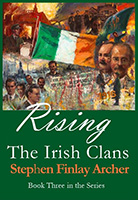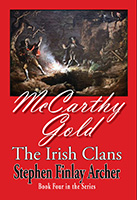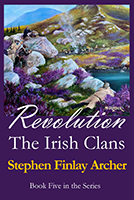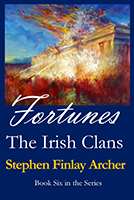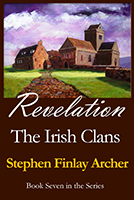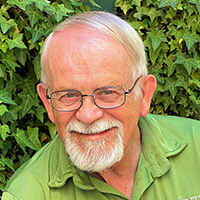 The First Irish Thanksgiving – Irish to the Core Weekly Blog 23
Most of us will sit down with friends and relatives this week to give thanks for all the blessings we have received this year despite unprecedented challenges. I for one am very grateful to my family for their love, and their support of my work to complete my novel series The Irish Clans for my readers and posterity. We are cautiously optimistic that our country and the world can defeat the COVID virus and allow a re-stabilization of health systems, supplies and economies.
In times of adversity we often find our strength, and our humanity shines through.
It is generally taught that the first Thanksgiving was held in 1621 after the Mayflower arrived on Plymouth Rock, where the pilgrims and the Wampanoag Indians celebrated an adequate harvest to tide them through the harsh New England winter.
I am reminded of the story I first read about how the Irish saved Thanksgiving in 1621 by John Cusack written in 2017. He wrote about a desperate winter that threatened the Plymouth community after a poor harvest. The Irish ship Lyon arrived in Nantasket loaded with provisions and saved the community. The Massachusetts Historical Society recorded that the wife of one of the Plymouth Rock brethren was the daughter of a Dublin merchant who chartered the ship, loaded it with provisions, and dispatched it to Plymouth.
If this date is right then the Irish may have been responsible for the first Thanksgiving.
Except for the fact that the Lyon arrived in 1631. Rev. Thomas Prince writing in the Annals of the Year 1631 confirmed the story and the harshness of the winter when the Lyon arrived on February 5th. He stated that the joyful day of Thanksgiving was held and ordered to be kept in future on February 22nd.
Whether or not the Irish were responsible for the first Thanksgiving, the fact remains that the Plymouth community was likely saved by the arrival of those Irish provisions after which the settlers gave thanks for their survival.
In 1789 George Washington named Thanksgiving as a national holiday and in 1863 Abraham Lincoln named the date as the last Thursday in November.
I wish you a positive, reflective, and joyous Thanksgiving as we look forward to a better year ahead for all of us.
Book Five: Revolution of The Irish Clans is becoming available in time for the holidays. Enjoy!
Stephen's novel series "The Irish Clans" can be purchased at https://amzn.to/3gQNbWi