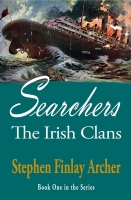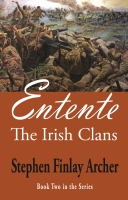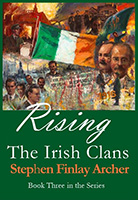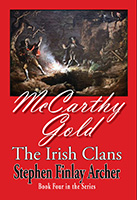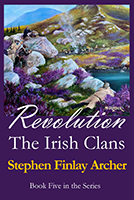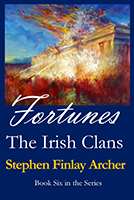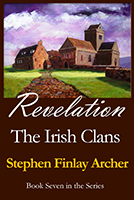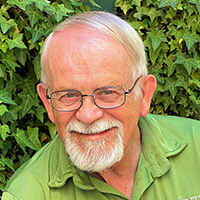 The Mac Carthaigh Clan, Part 2 – Irish to the Core Weekly Blog 20
Last week I discussed the first 800 years of the Mac Carthaigh Clan in Ireland when they were called Eóganachta, centered on the Rock of Cashel, Tipperary and before Chieftain Muireadhach  mac Carthaigh, son of Carthach and his clan were driven south and west by the O'Brien descendants of High King Brian Boru in the 1100's CE.
AfterTadhg mac Carthaigh, the first king of Desmond (modern Cork and Kerry counties), the clan evolved into four major branches: those led by the MacCarthy Mór (Great MacCarthy) who ruled over much of south Kerry from Ballinskelligs and eventually Ross Castle and was the nominal head of the clan, the Duhallow MacCarthys who controlled north-west Cork, the MacCarthy Reagh (Riabhach) based in the Barony of Carbery in south-west Cork at Kilbrittain Castle, and the MacCarthy Muskerry whose historical seat was Blarney Castle just north-west of Cork City.
This dynasty dominated much of Munster for five centuries. There are many tales of valiant bravery associated with these related McCarthy Clans. I will mention two here.
When Robert the Bruce reclaimed Scotland from the English at the Battle of Bannockburn in 1314, he was aided by five thousand gallowglass soldiers provided by Cormac MacCarthy,  Muskerry Clan Chieftain. As legend has it, Robert gave Cormac a gift of what is now known as the Blarney Stone which was incorporated into the battlements of Blarney Castle when it was rebuilt by descendant Dermot McCarthy in 1446. It is called that because Dermot was known for his eloquence. Next week I will tell you why this stone was so important that the King of Scotland would give it to the McCarthy Chieftain because of his heroic bravery.
When England was subsequently attempting to conquer Ireland in the 1590s during the Nine Years' War before the Battle of Kinsale, the McCarthy chieftains took different approaches with Queen Bess. Sir George Carew, President of Munster and the Earl of Essex attempted to negotiate a truce with Cormac Teige MacCarthy, Lord of Blarney to get him to swear allegiance to the crown. MacCarthy used flattery of "fair words and soft speech" without yielding which caused the Queen to say, "This is all Blarney; what he says he never means."
Meanwhile, Florence MacCarthaigh Reagh in Kilbrittain, the last MacCarthy Reagh Chieftain vowed to fight the English in an alliance with Red Hugh O'Donnell from Donegal in 1600. O'Donnell had been conducting successful guerrilla warfare keeping the English at bay. Florence negotiated support from Catholic King Philip III in Spain who was still looking to conquer England after the defeat of the Spanish Armada in 1588, and to restore the Catholic faith there. In August 1601 George Carew invited Florence to his headquarters in Cork City for talks supposedly under "word and protection" as stated in the Annals of the Four Masters. Carew reneged on his promise and arrested Florence without cause. He was sent to the Tower of London thereby eliminating this cornerstone of the Irish resistance. Florence never left London until his death in 1640.
Spain did support the Irish led by O'Donnell, Hugh O'Neill and other Irish chieftains. After laying siege to the town of Kinsale where the Spanish landed, British forces out-maneuvered the Irish by luring them into an open pitched battle in January 1602. Perhaps if Florence had not been arrested there could have been a different outcome and Irish history would have been radically changed.  More on this pivotal moment in Irish history in a later blog.
Stephen's novel series "The Irish Clans" can be purchased at https://amzn.to/3gQNbWi